Last Updated on March 6, 2023 by admin
Today's coffee drinkers value the unique characteristics that each blend has to offer. Most coffee containers include information regarding flavor profiles, body, acidity level, and strength since consumers are interested in learning more about these elements.
In all of these variables, intensity comes out as being the most crucial one. Customers use this figure to gauge the strength of the coffee.
Is intensity a measure of how potent a blend is? For a better understanding, let's put it simply.
What Is The Intensity Of Coffee?
The overall quality of a coffee mix is referred to as intensity.
It describes the coffee's taste, richness, and intensity. The ratio of Arabica to Robusta beans in the mixture affects several factors, with Robusta making a blend stronger. Variety, new or refurbished coffee machines, and place of origin affect intensity. Darker-roasted combinations have greater power. Therefore, the roasting level is significant.
In terms of the flavor profile of coffee, intensity is one of the most challenging characteristics to quantify. Because subjectivity is strong and individual preference is essential, this is the cause. In contrast, a blender considers different factors that are not always objective in deciding the intensity of a blend it creates.
Coffee intensity levels range from 1 to 13 based on the concentration of coffee, bitterness, and the degree of roasting. The lighter roast lowers the intensity. On the other side, the power rises with color. Light is defined as a rating that is lower than 6. As a result of their extensive roasting, people who score above 8 on the scale are considered "intense" or "dark." This impacts the pods.
What Does Coffee Intensity Mean?
Most Strong Intensity: Levels 9-13
The most aromatic pods are great if you want a dark roast coffee with a robust body, a rich scent, and a deep flavor with notes of bitterness. You'll get that potent coffee sensation if you use coffee pods with an intensity rating of 9 or above. These are excellent for milk-based beverages like lattes and cappuccinos; one of the ideal examples is Big Easy Bold Dark Pod Coffee.
Levels 1–5 are the least intense.
Choose coffee pods with a rating between 1 and 5 if you want coffee with more flavor, a bright profile, a light body, and a sweet taste. This coffee undergoes a quick and delicate roasting process. As a result, the soil and climate of the coffee's origin will be reflected in its flavor profile.
Black or Americano-style coffee is delicious when made with low-strength coffee and espresso pods (with water). These enable the distinct flavors of the coffee's place of origin to be detected, just like: Starbucks Pumpkin Spice Coffee.
Levels 6–8 for Medium Intensity
Pods with a medium intensity will fall somewhere in the middle. These will often taste thick and bittersweet compared to other coffees and espressos. The taste, acidity, and fragrance profiles will all be in harmony. That allows you to consume them in any way, including black, water, or milk. The most popular medium-intensity coffee is 22 Count Dunkin' Donuts Hazelnut Coffee.
How To Pick The Right Coffee Pod?
There is no one size fits for coffee capsules. You must also consider the brand and kind of pods you are utilizing. Knowing how to pick coffee pods starts with this.
Get the newest coffee makers and premium coffee pods that work with your machine. The enjoyment you get from your brew depends on the pod you use. With your chosen equipment, purchase coffee pods that give the coffee the most fabulous color.
Purchase coffee pod flavors that appeal to your palate and utilize a premium blend. You should also get familiar with the standard changes in bean position and shape that the pod employs. The outcomes of different sampling methodologies also impact the quality of the finished product.
The roasted, ground and immediately extracted beans yield the freshest coffee. Only if all three steps are linked together will this occur. Roasted coffee transported to an encapsulation facility cannot maintain the freshness required to brew the Best Healthy Coffee.
Choose one with a perfect seal to keep air from entering coffee pods. This guarantees that it won't deteriorate while in transportation or other items.
The Arabica and Robusta varieties of coffee plants exist. Both the intake and utilization of these two bean kinds are every day. Knowing the differences between the two beans enables you to purchase coffee pods with qualities that appeal to your taste.
Best Coffee Pods To Buy: Best Healthy Coffee!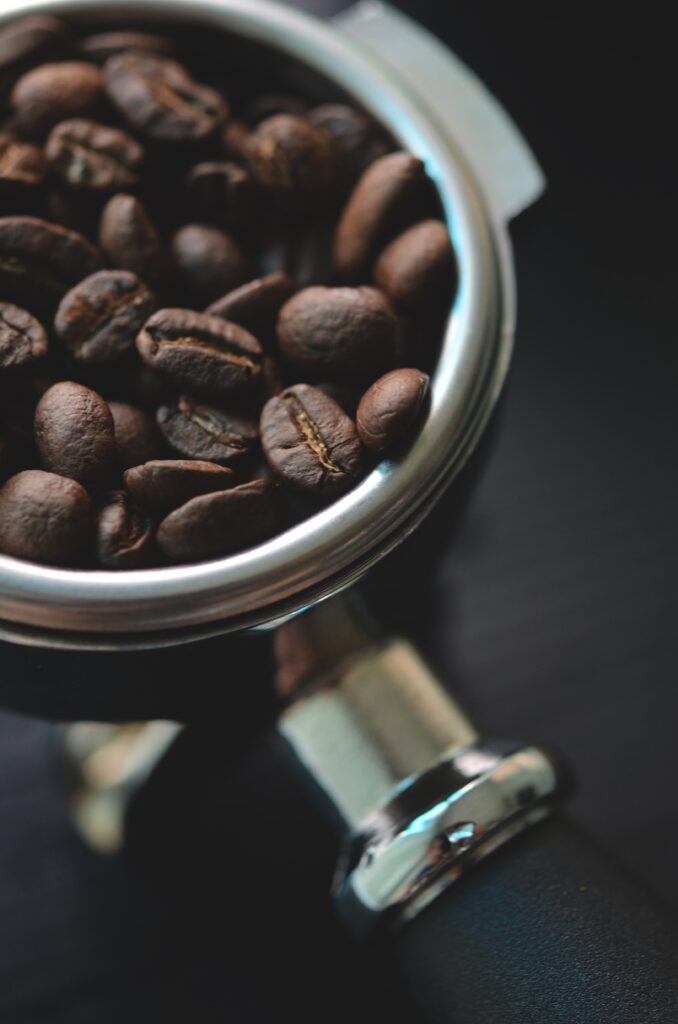 Barista Moments – Espresso Medium
To create the ideal Americano, use the Barista Moments Espresso Medium Capsules! The Barista Moments pods are manufactured of BPA-free, food-grade plastic, and we never add any preservatives to our espresso.
Glorybrew Nespresso Compostable Pods
Through the sale of items that are sustainable and ecologically friendly, we hope to improve the world significantly. Intensity 7 Medium Roast Aromatic Profile of the Roast, A smooth and medium-bodied Lungo with overtones of chocolate and almonds is called Lady Lungo.
24 Count Tim Hortons Dark Roast Coffee K-Cup
Enjoy the robust flavor of our flavorful Dark Roast mix, made for everyone who enjoys coffee. Coffee with a dark roast and caffeine Arabica coffee only Tim Hortons Dark Roast Coffee is crafted with 100% Arabica beans from the most recognized coffee-growing locations worldwide and is certified Orthodox Union Kosher.
Nescafe Dolce Gusto Single-Serve Coffee Pods
Enjoy a low-calorie energy boost without giving up flavor. Foamy steamed milk is topped with full-bodied, light roast espresso for a smooth cup. Each single-serve capsule brews a single cup of coffee—fifty calories maximum per serving.
Starbucks Coffee by NESCAFE Veranda Blend Americano Coffee Pod
Starbucks Veranda Blend coffee pods will give your day an excellent start. Each coffee pod includes coffee prepared from just 100% Arabica coffee beans for a smooth flavor. Blend of coffee that is tasty, smooth, and gently roasted.
Illy Caffe – Whole Bean Decaf Espresso
The best espresso mix is Illy whole bean or decaf. Each case contains six cans. Same excellent Illy Caffe whole bean decaf espresso in a new can form.
Pike Place Roast Medium Roast Single Cup Coffee
The Keurig Single Cup Brewing System is intended to work with Starbucks K-Cup pods. We established our first shop in Seattle's Pike Place Market in 1971. We were inspired to develop this flavorful blend with a smooth body and delicate notes of chocolate and roasted almonds by thinking back on our ancestry.
Is The Coffee Produced By All Coffee Pods And Capsules The Same?
No. Pods and capsules provide a broad range of various coffee intensities and styles.
Manufacturers sometimes mark pods or capsules with a strength score to give you a sense of how strong the coffee will be, and you may also pick from various blends and coffee types.
Some are designed to make a strong ristretto shot, some a slightly more prominent shot of espresso, and yet others a considerably larger lungo cup of coffee.
Conclusion
Coffee pods have simplified the technique of preparing coffee. From the basic and petite sizes to the convenience of operation, you're set to go as long as you know how to pick coffee pods. The pods may also hold any coffee mix, Arabica or Robusta.
If you care about the environment and are concerned about making plastic garbage every time you want a cup of coffee, don't worry. Manufacturers such as Best Quality Coffee make aluminum capsules, which are infinitely recyclable and keep the coffee inside fresh.
Before selecting coffee pods, conduct your study on the locations. Coffee beans from Latin America, Africa, and the Middle East, among other places, have distinct flavors and fragrances.
Best Quality Coffee offers a variety of soft and firm coffee pods. We provide a diverse selection of quality coffee pods from across the world. Visit our online shop today!
Apart from that, if you are interested to know more about Custom Cupcakes Boxes then visit our FOOD category.