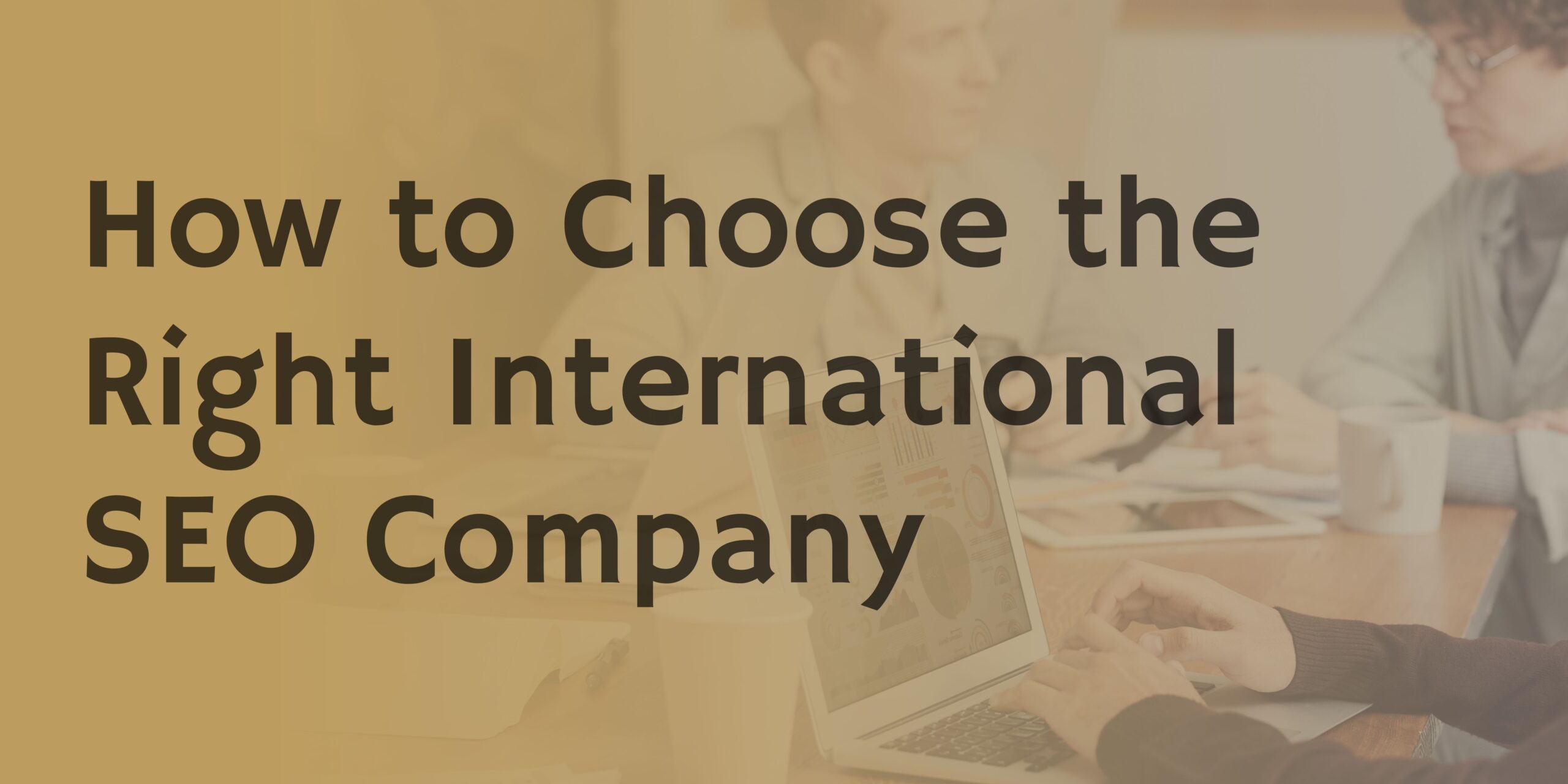 Optimizing websites internationally is not everyone's piece of cake . It requires in-depth research of the target market, analysis of the competition, and understanding of how international search engines work. Even if you have all that knowledge, there's no guarantee your website will rank higher than your competitors'.
That's where an international SEO company comes in. A good one can help improve your website's ranking in global search engine results pages (SERPs), increase your brand awareness, and bring more traffic to your site. But with so many companies to choose from, how do you choose the right one?
Tips For Choosing An International SEO Agency
Choosing the right company for optimising your website is indeed a nut cracking task . Let us help you a little with some tips that might come in handy while selecting an agency-
1. Define Your Goals
The first step is to define your SEO goals. Do you want to improve your website's ranking for certain keywords? Increase brand awareness? Or generate more traffic from a specific country or region? Once you know what you want to achieve, it'll be easier to find an agency that can help you reach those goals.
2. Check their experience
The first thing you should do is check the company's experience. How long have they been in business? Do they have experience working with companies in your industry? Do they have a solid track record of results?
3. Look at their methods
Next, you'll want to look at the methods the company uses to improve website ranking. Are they using white hat SEO techniques? Do they have a good understanding of how international search engines work? Are they up-to-date on the latest trends and algorithm changes?
4. Consider their costs
Of course, you'll also want to consider the cost of the services. How much do they charge for their services? Do they offer a free consultation? Is there a contract required?
5. Read online reviews
Finally, read online reviews from other customers. See what people are saying about the company. Are they happy with the results? Would they recommend them to others?
6.Ask them About portfolio:
This is the most important thing while you choose an International SEO company because, A good portfolio means they have worked with many clients and have a lot of experience.
7.Check their Online Presence:
You should also check whether the agency has a strong online presence or not. The agency should have an attractive website that is updated regularly with new blog posts, case studies, infographics, etc.
8.Look for Testimonials and Case Studies:
When you are looking for an international SEO agency, be sure to ask for testimonials and case studies from past clients. This will give you a good idea of the quality of work they have done in the past and whether or not they are likely to be able to deliver results for you.
9.Get a Free Consultation:
When you have narrowed down your list of potential agencies, be sure to get a free consultation from each one. This will give you an opportunity to ask questions, learn more about their services, and get a feel for their team.
10.Check Their Reporting Methods:
Make sure that the agency you choose uses clear and concise reporting methods. You should be able to easily understand their reports and see how your website is performing over time.
11. Make sure they have a solid understanding of your goals:
The agency you choose should take the time to understand your business goals and objectives. They should then be able to create a customized plan that will help you achieve those goals.
When you take the time to find the right international SEO company, you'll be sure to see an improvement in your website's ranking and traffic. So don't wait any longer, start your search today!
Choosing the right international SEO company can be a challenge, but it's worth it if you want to improve your website's ranking in global search results. Use these tips to find a company that has the experience, methods, and costs that you're looking for.
For more suggestions contact us