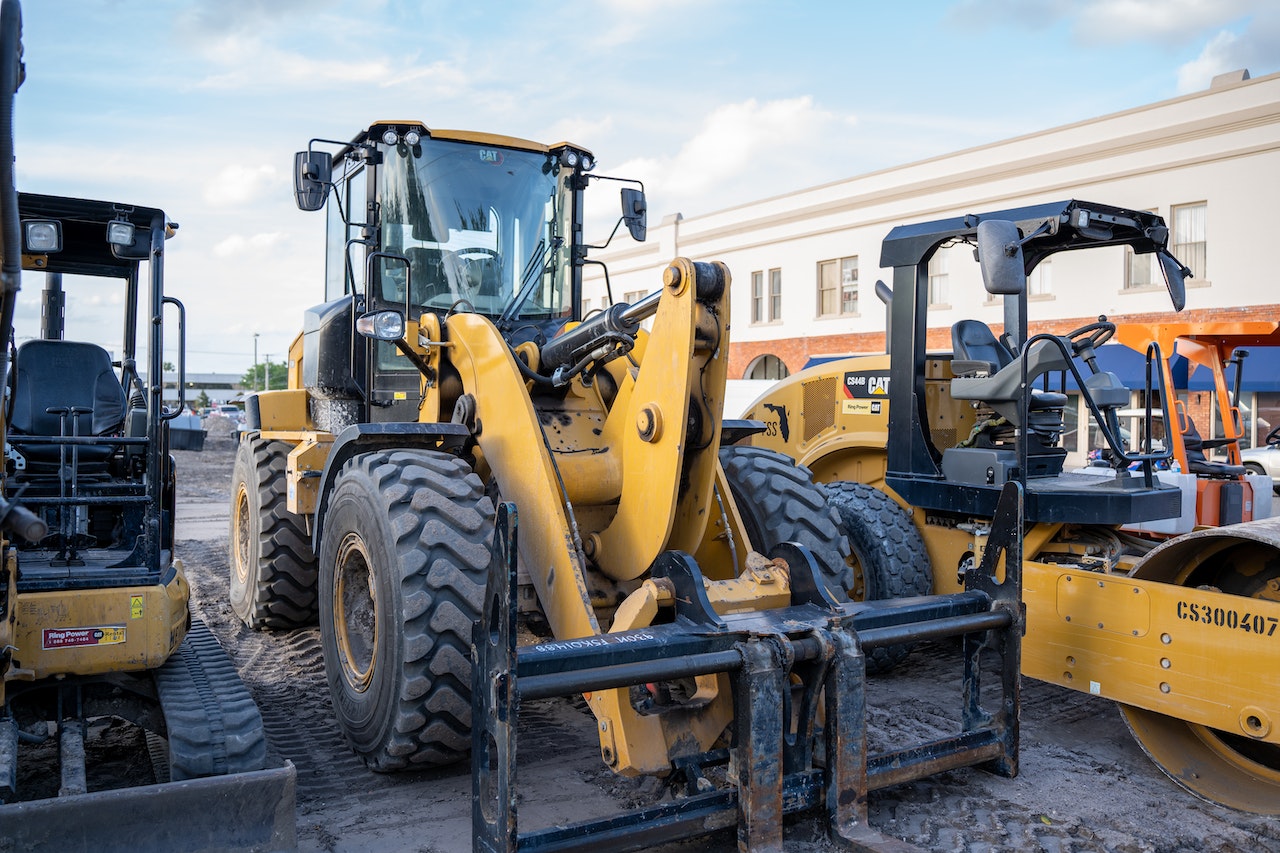 The equipment rental business is increasingly becoming a lucrative market. This means there will be numerous opportunities for companies and individuals to create profit through renting their products. Let's look at a few features to digitally optimize your rental business. 
With the increased use of more rental items, Product as a Service (PaaS) and Mobility as a Service (MaaS) business models have become a more dominant choice by many rental businesses. With this drastic shift toward a digitally optimized process, rental companies are expected to fit in the Equipment as a Service (EaaS) business model. Now it's time for you to invest in this model and get the solution for your complex rental-specific operations.
Live Chat
Let's take an instance, your clients are lazy. They don't have time to poke around a website or check the FAQs section for their queries. What could be the next best option to connect with them instantly? Live chat, right! To meet your potential, answer their instant questions, take feedback or any other query having a live chat option on your website is one of the best features to digitally optimize your rental business. With easy access, this functionality has turned out to be incredibly beneficial.
A Need for Real-Time Data
Businesses are evolving with the digital revolution so the need for real-time data access. Businesses can collect vast amounts of information in real time. Real-time data analytics benefits organizations in faster decision-making, customer service, business agility, and more. A reliable data tracking tool can help in the visibility of models and configurations applied in the rental business.
Proper Website Content and SEO
In the list of features to digitally optimize your rental business, next we have is adding SEO and quality website content.
Let us put it this way, your existing consumers already know about you but what about the new people that don't? To get their attention and appear in their search results you have to have an SEO optimized website with quality content. Seo strategies will help you in creating a listing that will attract a new audience by using the right keywords and attention-grabbing headlines. To help with your SEO strategy and website content consider the following tips:
Use appropriate word count and keyword densities
Increase your dwell time
Focus on topic clusters
Research your target audience
Optimize your title tags and heading
Update your old content regularly
SEO is practical and fun to manage when working to digitally optimize your rental business. There's still a lot to consider and learn but remember, you can't be the world's top SEO expert overnight.
Subscription Offer
No, not the monthly gift or magazine subscription although that's also not a bad idea. But we're here referring to an email newsletter. Email marketing is the evergreen and proven trick to growing any business. By this, you can offer your site visitors a chance to stay updated about your posts and services.
A subscription offer will let you share the content about your business through email marketing and will also help you in creating an email list of your loyal consumers. A regular newsletter expands your horizons and gives your audience a broader idea of who you are and how you work.
Reviews and Testimonials
You first need to gain the trust of your potential customers. To gain that trust, customer testimonial is the right choice and has the highest effectiveness. To digitally optimize your rental business build your credibility by sharing the reviews and testimonials your customers have shared on different platforms. Often a testimonial or review page is the most visited. You can also share some case studies if you have done any, potential clients are more eager to read about real-life experiences, and case studies are a great way of showing off.
Picktime – One Stop Solution For Business Equipment
Picktime is a web-based equipment rental scheduling software. Rated the best in serving the happiest user, trusted vendor, and leader by Capterra, Crozdesk, and G2.
Picktime is an all-in-one online rental scheduling platform and rental management by handling your staff and all your bookings. With Picktime you get a unique personalized booking page with one click book now button for your website. No additional software installation is required and Picktime can handle all your staff and equipment bookings at multiple locations. Using Picktime your users will get automatic SMS and email notifications and 24×7 support.
Not only this, using Picktime you will get a detailed end-to-end report of all your business activities. Picktime allows you to integrate with your favorite apps – Paypal, Stripe, Square, Google Meet, Skype, Zoom, Google & Apple Calendar, Weebly, Joomla, Facebook, Mailchimp, CRMs, Google Analytics, and many more.
Whether you own a beauty salon, medical clinic, a freelance photographer, or an equipment rental business, Picktime has something for everyone. To know about the exciting features and industries they deal in, sign up for free today.
What do you think? These tips will help you digitally optimize your rental business. It takes a lot to keep up with the competition and establish your business name. When you don't know where to begin it's good to start from the basics and watch your business grow.